Demolition Works in Helsinki & Greater Helsinki Area
Sometimes, letting go of the old is necessary for something new to begin. With almost 20 years of experience, we handle demolition works in Helsinki, Vantaa, and the entire Uusimaa region.
We proficiently demolish various types of buildings, including:
Single-family houses and other small residences
Townhouses
Vacation homes
Outbuildings
Industrial halls
Demolition works with swift timelines
We efficiently demolish structures made of wood, concrete, and metal, and we also perform partial demolitions. Our demolition services are available year-round.
Whether it's a small or large building, we can handle the demolition with the same professionalism, always providing friendly and flexible service.
If you need a demolition project completed quickly, you can rely on us. Contact us and share your plans!
Contact us ›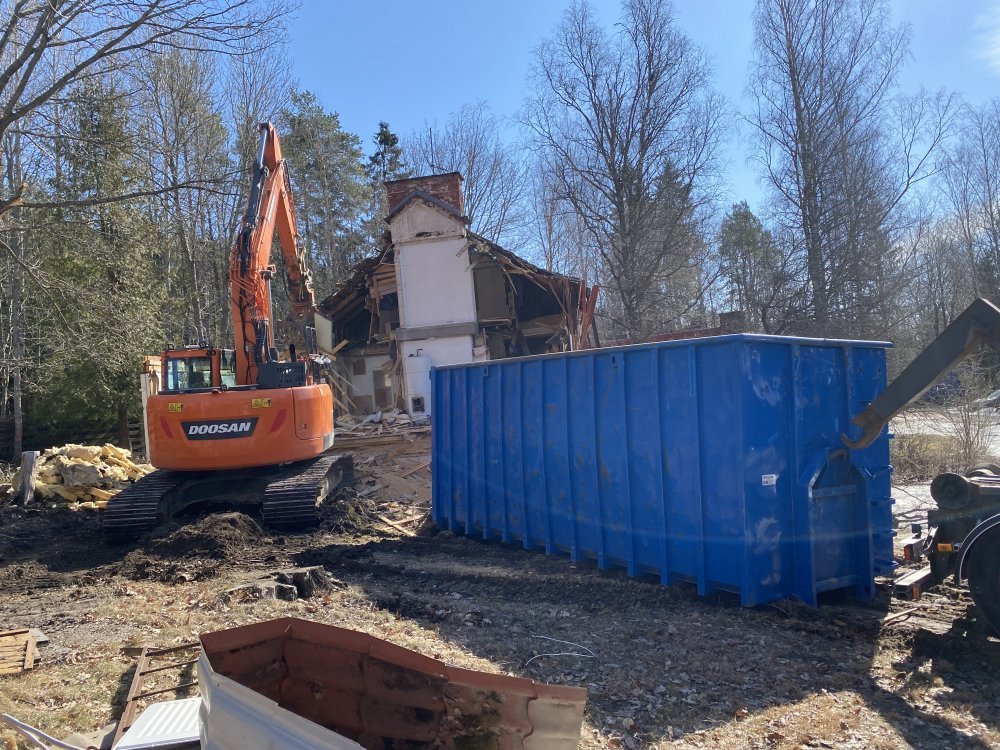 Demolishing a house swiftly is our expertise
The duration of demolition works always depends on the specific site, but for example, the demolition of a medium-sized small house typically takes a few days. During a free inspection, we familiarize ourselves with the building and based on that, we provide you with a quote and a demolition plan.
You don't need to search for different specialists with us. Through us, you can also acquire services such as asbestos surveying and removal, drainage system installation, and tree removal during the demolition process.
For the sake of our clients and the environment
We assist you throughout the entire demolition process, from permit-related matters to the final inspection. Additionally, if needed, we can help you with the removal of personal belongings.
We only have one planet, and we want to contribute to a sustainable future through our actions. We conduct demolition works while sorting materials for recycling. Demolition waste is appropriately recycled, and we strive to save as much reusable material as possible, such as well-preserved roof tiles.
At the end of the project, you will have a clean site, ready for new dreams.
Contact us ›